The month of August and early September is a hectic time for parents of school-going children. Getting your kids back to school after the summer vacation is no easy task. There is often a long checklist of registrations, school supplies, new clothes, PTA meeting schedules, and drop-off and pickup arrangements. It can get quite overwhelming for your time and your wallet.
One vital step in the back-to-school process is getting a physical fitness certificate for your child. This requires annual school physical exams. Even if your child is not participating in sports, school physicals are mandatory for the admission process. In this guide you will find everything you need to know about getting a child's physical exam for school.
Child Physical Exams for School at UrgentMED
UrgentMED is a leading network of walk-in urgent care clinics. We focus on providing a wide array of low-cost, high-quality healthcare services, and we serve many communities that don't have quick or easy access to hospitals.
At an UrgentMED urgent care center, you can simply walk in without an appointment and get quick access to a qualified doctor or nurse practitioner. We provide treatments for non-life-threatening conditions, health checkups, lab tests, vaccines, and many other services to our patients of all ages.
One of the important services you can use at an UrgentMED clinic near you is the back-to-school physical exam for your child. If you are in a rush getting your child ready for school, UrgentMED is your best option for quick and hassle-free access to school physicals.
Click here to find your nearest UrgentMED clinic for your child's physical exam.
What is a School Physical?
For long-term health, medical experts recommend that people of all should get at least one annual health check-up done by a family physician/primary care doctor. This also includes children and teens of school-going age.
Children's bodies are constantly growing and changing with each passing year. An annual health check-up is a poignant way to ensure that everything is in suitable condition and that there are no untoward issues that you need to be concerned about.
While you can get the physical exam at any time of the year, for children, the beginning of the school year is the best time. Most schools demand a physical exam before enrolling a child into the new academic year.
Why Do Schools Require Annual Physical Examinations for Students?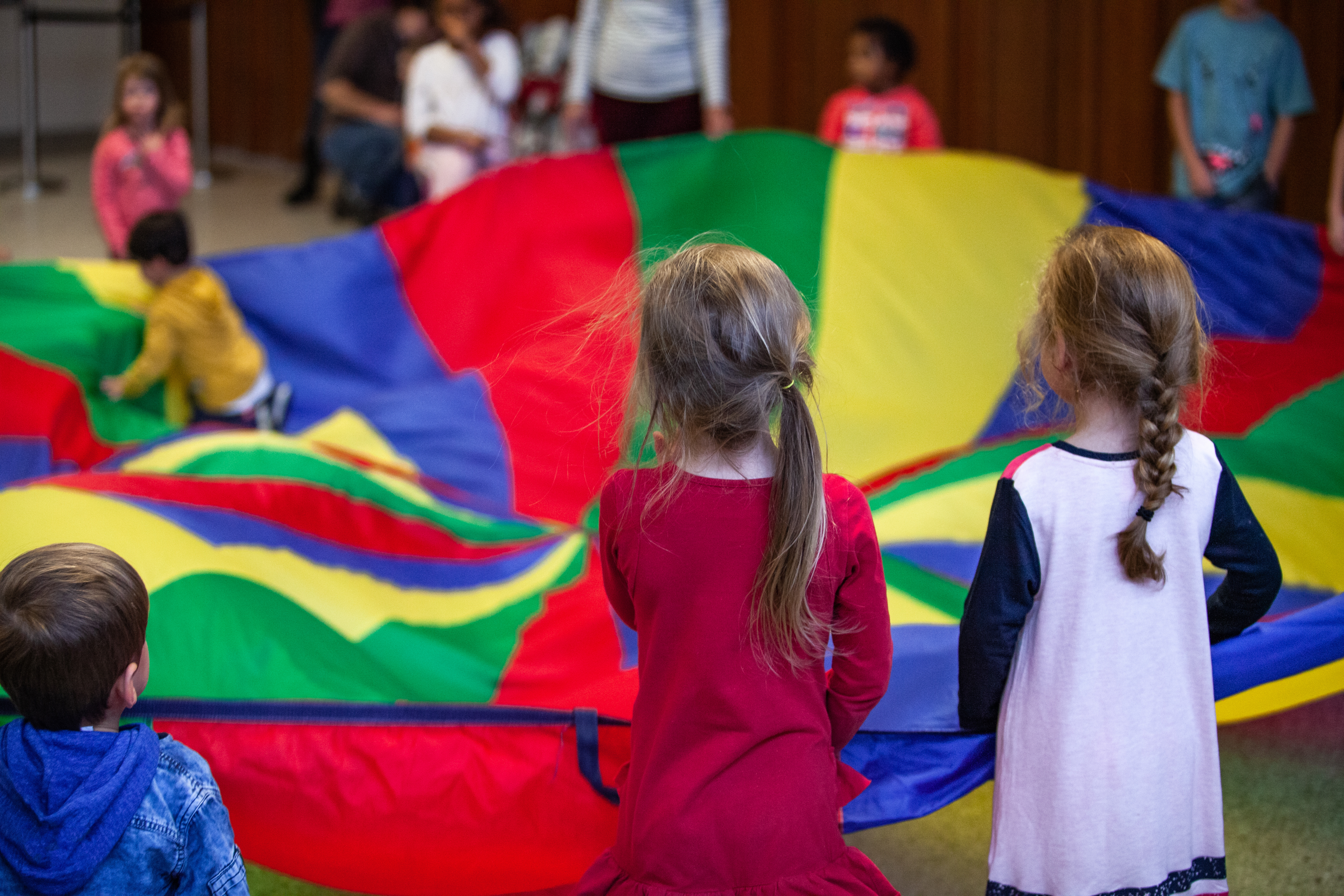 Your children spend the bulk of their day at school. When a student is on the school premises, it is the responsibility of the teachers and other school staff to ensure that they are taken care of adequately.
If anything happens to a child on school premises, the school management may face legal consequences. While the chances of anything untoward happening inside classrooms is quite limited, the same cannot be said about gym classes or sports/athletics.
If a child has any hidden medical conditions, any physical activities or exercises could put them at risk. One of the best ways to avoid an unpleasant surprise is knowing each student's state of health in advance.
This is a main reason why schools keep medical records of each enrolled student. First and foremost, it's for the safety of your child. And since growing children can quickly develop conditions like asthma, it's best to keep an eye on their health regularly. This is why schools require physical exams each year.
Importance of School Physicals – Benefits for Parents
As a responsible parent, you want what's best for your children's health and safety. An annual school physical can ensure this in the following ways:
Identify Potential Medical Problems Early
Some health issues can crop up unexpectedly during childhood or teenage years. Allergies and asthma are common examples of this. As with most health issues, the outcome will be better if you can catch the condition early. Annual physical exams allow you to stay one step ahead of any health issues that your child may start to experience.
Stay Up to Date on the Child's Immunization
Every US state has laws requiring students to take certain vaccines before attending school. You cannot avoid immunizations if you want your child to attend school — this is important. One of the steps during an annual physical is the review of your child's vaccination record. If anything is pending, the doctor will inform you about it.
Discuss Health and Safety Information
Children need to learn about the ways they can keep themselves healthy and safe while at school, or while outside in general. Your child will receive tips about healthy eating, safe exercises, and how to prepare/warm up for sports. In recent years, this also includes learning about COVID-19, wearing masks, and social distancing.
Annual Physical vs. School Physical vs. Sports Physical – Is There Any Difference?
Right off the bat, there is no major difference between an annual child physical and a school physical – they are one and the same. It is often called a school physical because it usually takes places at the start of the school year as a requirement for admission.
The actual process of an annual physical is identical to the school physical. (We explain each step and procedure in detail in another section below.) However, we can make a distinction between an annual/school physical and a sports physical, as they are not the same.
A sports physical exam is required when your child is planning to participate in school sports, such as soccer, football, basketball, wrestling, or track and field. These activities require more energy and physical endurance than the usual PE class.
During a sports physical, the doctor will focus more on your child's physical fitness. The aim of a sports physical is to see whether there is any risk to your child if they participate in a particular sport. This has a narrower focus when compared to an annual physical examination. For instance, sports physicals do not generally focus on the mental health concerns of your child. That is usually done during school physicals, which are more extensive.
The good news is that you can combine both school and sports physicals into one visit at UrgentMED. This is especially useful if your child is interested in school sports activities and competitions.
Annual School Physical – What to Expect?
During an annual checkup, the doctor will take a close look at several aspects of your child's body and general health. This will usually take 20 to 30 minutes. Apart from the physical exam, the doctor will also review any necessary medical documents and ask questions.
If your child is a young pre-teen, you may stay in the room during the whole process. When dealing with teenagers, the doctor may ask you to wait outside so they can ask the child certain questions, usually related to sexual/reproductive health. The doctor needs honest and accurate information to ensure the safety of your child. Privacy is recommended for teenagers since it may be awkward for them to answer such questions in the presence of a parent.
While the actual process of a physical exam can vary depending on your child's general health and age, it usually involves some or all of the following procedures:
Checking the current height and weight of your child
Checking vitals like pulse, breathing, and blood pressure
Checking the eyes, ears, nose, and throat
Checking the shape of the spine, joints, and muscle growth
Checking the heart, lungs, lymph nodes, abdomen, and skin
Checking the immunization record and giving any necessary vaccines
Checking for any signs of puberty in pre-teen children
Apart from the physical checkup, the doctor will also take some time to ask you about the child's medical history and any recent health concerns. You can also expect questions about your family history for any health issues that could be inherited.
Things to Tell the Doctor During School and Sports Physicals
Make sure that you tell the doctor if your child has experienced any of the following symptoms in the past:
Any recurring issues with breathing
Any episodes of fainting or dizziness
Any previous surgeries or hospitalizations
Other information about past injuries and illnesses
Any learning issues in class
Any recent changes in eating habits
Any signs of anxiety, stress, or depression
Those last few points are very important when you go in for a school physical. Along with any problems in the body, the test also looks at the current mental health status of your child. If you feel that your child is suffering from any mental stress, it is important to share this with your doctor.
What Happens at the End of a School Physical?
If the doctor finds nothing concerning during the physical examination, they will give a clean bill of health. However if the doctor finds any sign of an illness or underlying condition, they may prescribe further tests such as blood tests, urine tests, scans, or X-rays.
Along with urgent care facilities, UrgentMED clinics have on-site facilities for lab tests and diagnostic scans. You can receive highly affordable blood tests, urine tests, and scans right at the UrgentMED center, if the doctor recommends them.
Based on the results of the tests, the doctor may prescribe medication, diet, exercise, physiotherapy, or other types of treatment for your child. If there are any issues that you should inform the school about, such as PE/sports restrictions, the doctor will explain this to you. This is particularly important for sports physicals.
Items to Bring for the Annual School Physical/Sports Physical
For a successful and effective annual school physical, it is vital that you give the doctor a complete picture of your child's general health history. Remember to bring the following documents/information when you visit UrgentMED for a school physical:
Records of any surgeries, scans/tests the child has had in the last year
Details regarding any medication they are taking regularly for any illness
Your child's immunization card/records
Any other medical records relevant to the health of your child
Even if you don't have any other documents to bring, it is vital that you bring along the immunization details of your child. The doctor will need this to check whether your child is up-to-date on all the legally required vaccines. If this is left blank, the school may not allow your child to attend until this is completed.
Why Choose UrgentMED for Your Child's School Physical?
UrgentMED offers high-quality and convenient health services, including annual health check-ups without any need for a prior appointment. While most pediatric clinics and hospitals will have a long wait at the start of the school year, our friendly and efficient team ensures that your waiting time is minimal.
If you are short of time and the school deadline is nearing, we can quickly provide the school exams/sports physical and eliminate the stress from the process. UrgentMED also ensures the highest quality of health care at highly affordable rates for underserved communities. We accept most insurance plans — and even if you don't have insurance, we offer highly affordable rates that are lower than you would find at a hospital or private clinic.
UrgentMED clinics are open 7 days a week, from 8 AM to 8 PM on weekdays and 9 AM to 5 PM on weekends. To learn more or to find the nearest UrgentMED center for your child's school physical, contact us online today.
---