UrgentMED – In-House Medications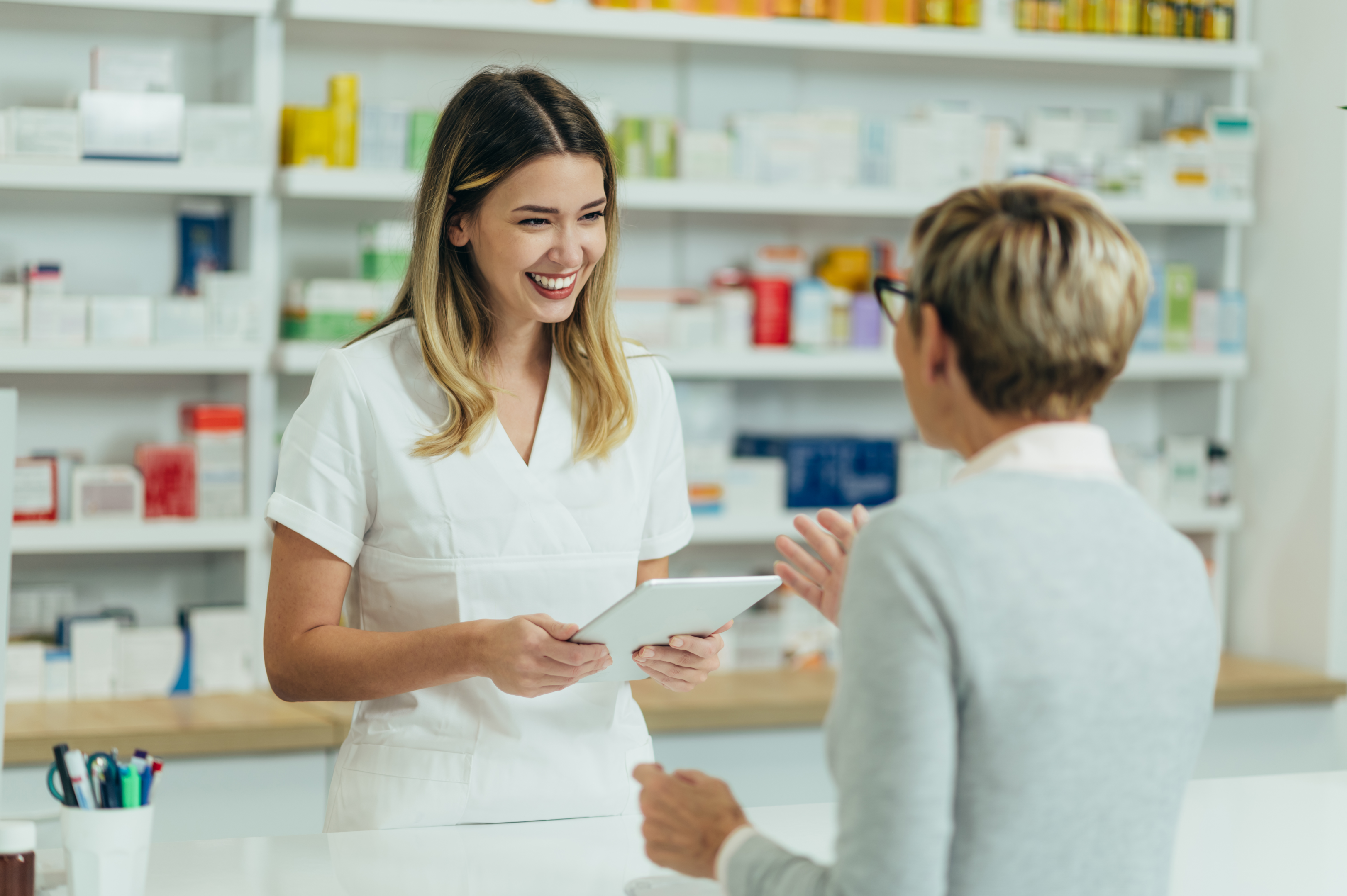 For your convenience, the most commonly prescribed medications for non-life-threatening health conditions are available at UrgentMED clinics. This means you don't have to make a separate trip to the pharmacy to fill out your prescriptions. We carry a large variety of medications including antivirals, antibiotics, topical ointments, non-narcotic pain medications, eye drops, ear drops, and more.
Here are some types of medications you can find at your nearest UrgentMED urgent care center:
Antibiotics
Our doctors often prescribe antibiotics to prevent, destroy, or slow down the growth of a bacterial infection. If you have an ear infection, you may also be prescribed ear drops. Our doctors only prescribe antibiotics to treat bacterial infections such as skin infections, urinary tract infections, strep throat, and pneumonia. Bactrim, cephalexin, azithromycin, and amoxicillin are some of the most common antibiotics available at UrgentMED urgent care centers.
Allergy and Asthma Medication
If you have a non-life-threatening breathing condition, like asthma or an allergy, our medical team can prescribe the right medications. This can avoid a costly visit to the local emergency room.
Medication for Flu, Cold, and Other Respiratory Conditions
You can visit UrgentMED for medication if you have the flu or a common cold. You may also be asked for a follow-up visit to monitor your condition. For these types of non-life-threatening conditions, you can usually avoid a time-consuming and costly visit to the hospital emergency department.
Medication for Stomach Conditions
If you have a stomach condition, like gastroenteritis (stomach flu), ulcers, or gastritis, we stock medicines for those conditions as well. For pain that stems from more serious abdominal issues, such as kidney stones or irritable bowel syndrome, we might refer you to specialists.
Medication for Non-Life-Threatening Conditions
There are times when you don't need to go to an ER or a hospital for your illness. For health issues that are not life-threatening, our doctors can prescribe the right medicines to help you heal. And the best part is, these medications are usually available right here in our clinic.
Diabetes Medications
Need to check your blood sugar levels or get the medications you need to control your glucose levels? UrgentMED can help. We also provide acute diabetes care and can work with your primary care doctor to make sure you receive the necessary follow-up care.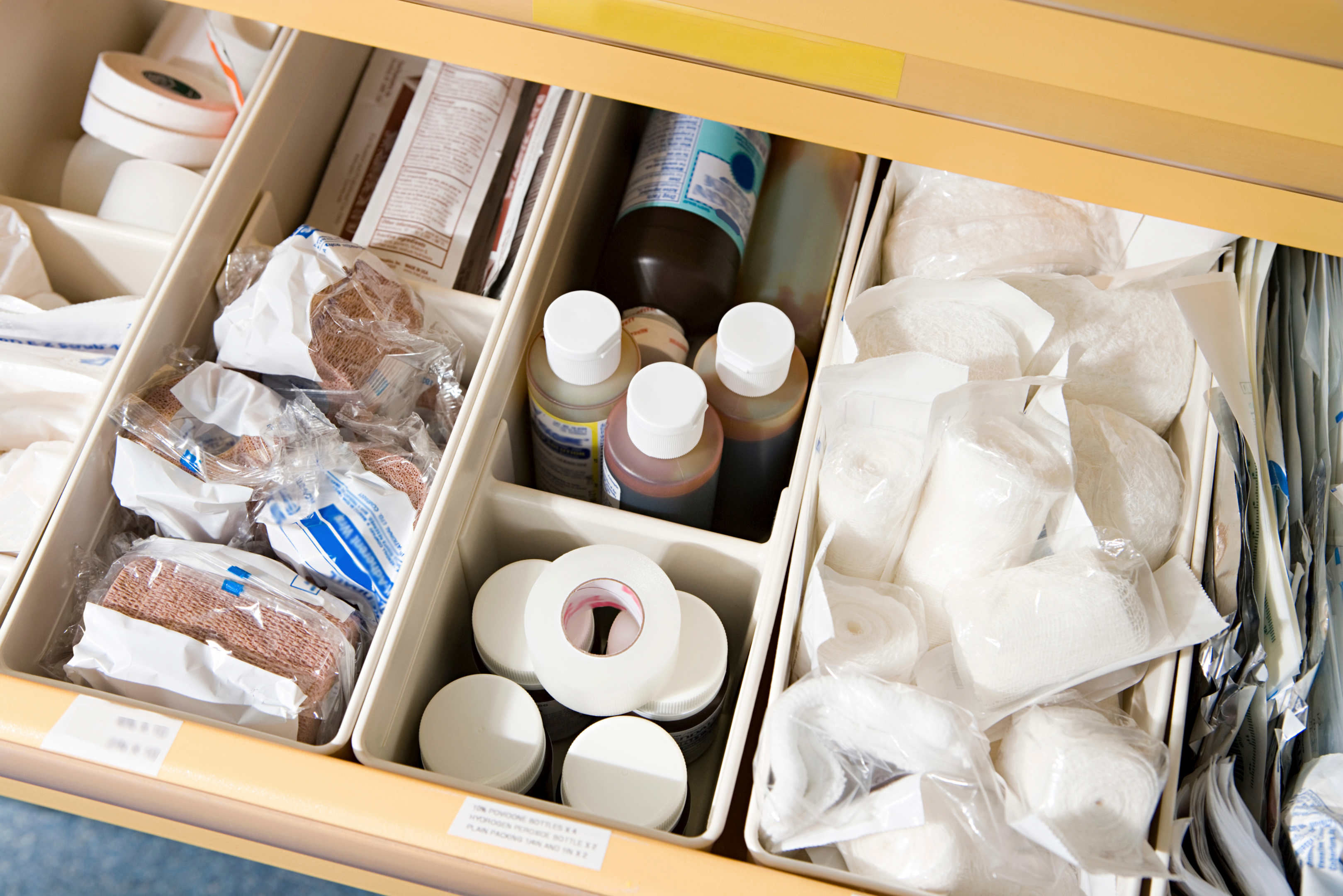 Medical Supplies
In addition to medications, we also stock an extensive collection of medical supplies. This includes durable medical equipment (DME), disposable sanitizing wipes, adhesive tape, superglue, medical gloves, and much more.
Important Note: UrgentMED clinics only carry medicines for non-life-threatening conditions. We do not stock medications for chemotherapy, anti-seizure, and other serious illnesses that may be life-threatening.
Visit UrgentMED for Same-Day, Affordable Medical Care
If you need immediate care for a non-life-threatening injury or illness, visit your nearest UrgentMED urgent care clinic. We have a large and growing network of facilities across Los Angeles and Southern California. All locations are open 7 days a week with extended hours. You can be assured that you will receive the highest level of care at affordable prices. Contact us today to learn more about the services we offer.