Diagnostic Testing
At UrgentMED, our goal is to provide you with high-quality urgent care at an affordable price when you need it the most. That's why all of our urgent care centers in Los Angeles and Southern California are equipped with onsite labs to perform medical diagnostic tests during your visit. Diagnostic testing is the gold standard to determine the underlying cause of your symptoms, diagnose conditions accurately, and monitor the impact of prescribed medications.
When you need to undergo diagnostic testing, you may consider our range of walk-in and on-site testing options at our urgent care locations. Whether it is an initial test or a repeated test, our in-house diagnostic equipment and capabilities backed by our skilled medical professionals ensure more reliable and accurate test results.
X-Ray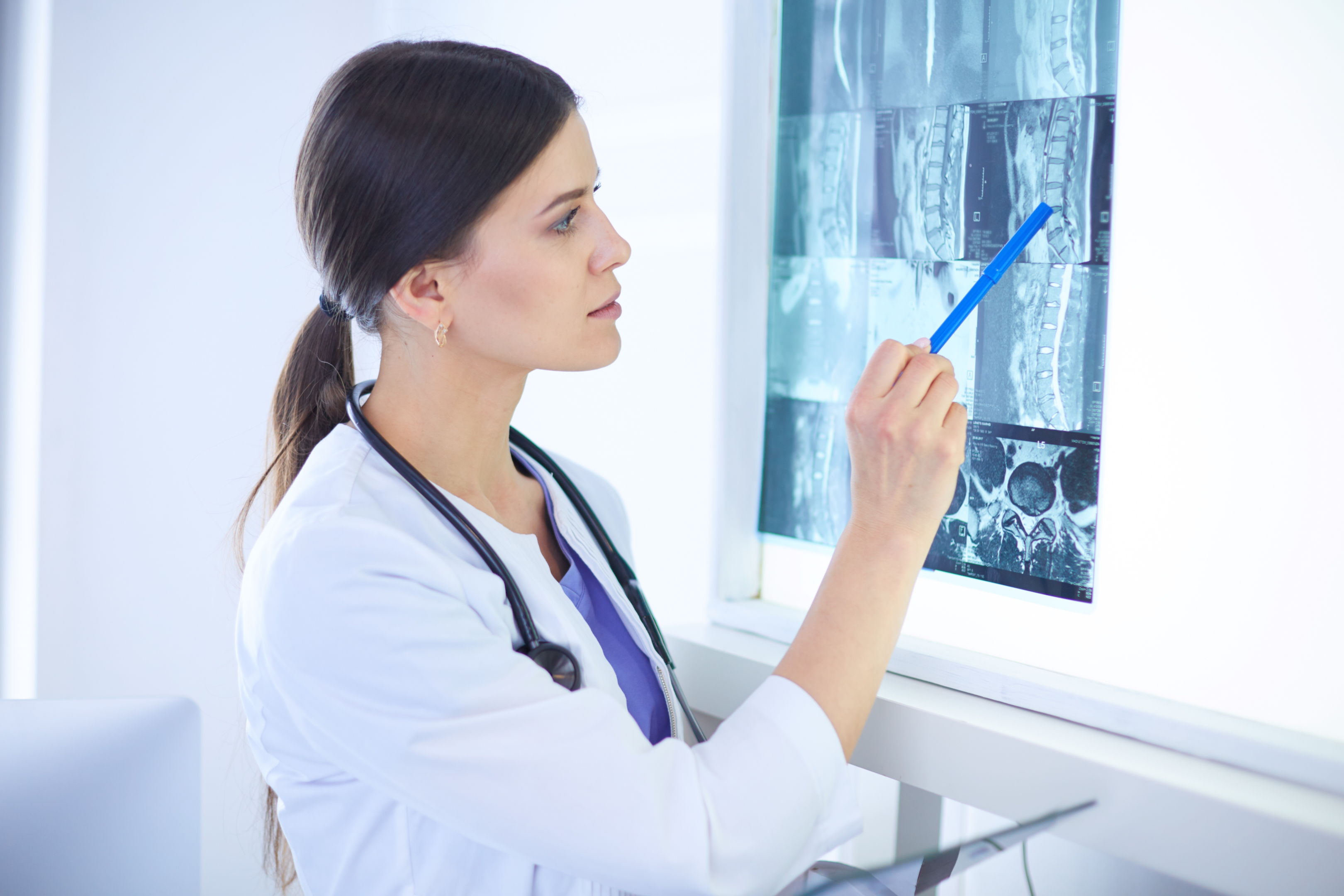 Need fast and accurate X-rays to check on a broken bone, minor injury, or other concerns? Visit your nearest UrgentMED and get same-day results. Just walk in without an appointment to be seen by a physician right away and get an X-ray image. All of our centers are equipped with digital X-ray equipment and produce highly detailed images, allowing our providers to diagnose and treat your injuries within minutes. (We do not offer magnetic resonance imaging tests.)
Tuberculosis Skin Testing (PPD Testing)
Tuberculosis (TB) is a highly contagious disease that is spread from speaking, sneezing, or coughing in a common air space. If you are showing its symptoms, head over to UrgentMED urgent care right away for a diagnostic procedure. Our doctors first determine if you have latent TB (not contagious) or actual TB disease (highly contagious). They will perform a TB skin test to determine if you've been exposed to TB. Only if the results are abnormal after this diagnostic procedure, would you need to come back for treatment.
STD Testing
Diagnostic tests for common STDs like Chlamydia, Syphilis, and Hepatitis can be performed at all of our UrgentMED centers. If you are experiencing symptoms like colored vaginal discharge, discomfort/pain while urinating, blood in the urine, soreness, burning, or itching of the genitals, you may need to get tested for sexually transmitted diseases. You can walk into any UrgentMED center without an appointment and be seen by a board-certified doctor to be tested for STIs.
Our physicians will first evaluate your symptoms and then order a urine test, blood panel, or even a simple swab (depending on your symptoms). These samples will be then sent to our laboratories for further analysis. (results can take anywhere from 5 to 10 days). If test results are positive, you may be prescribed an antibiotic treatment plan.
Diagnostic Tests for Strep, Mono, & Flu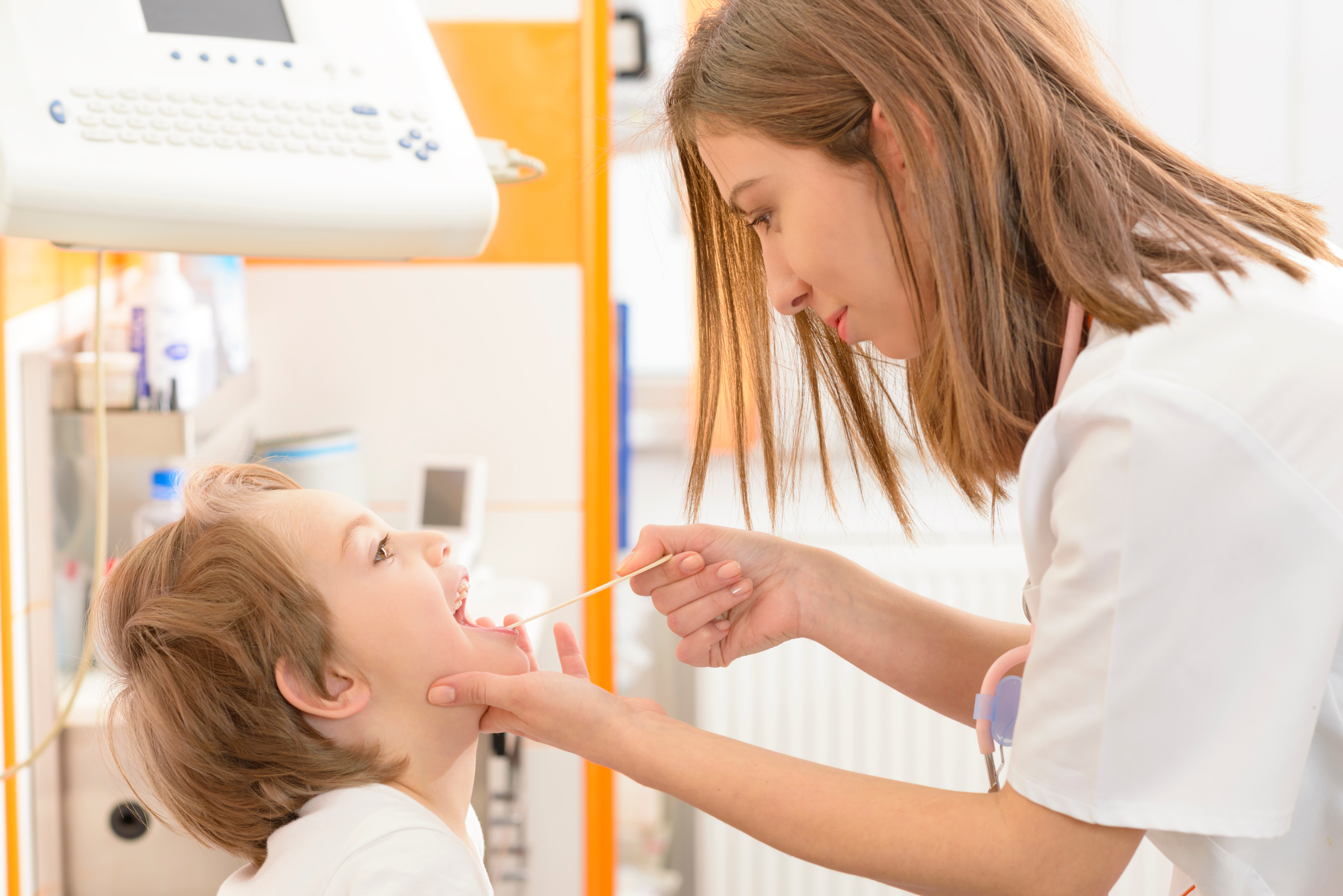 If your throat is red, swollen, and irritated, visit your nearest UrgentMED clinic for strep throat testing. We offer Rapid Strep Testing which is done with a simple throat swab and results are available within 10-15 minutes. If the results are positive, you'll be prescribed treatment to help you feel immediate relief. If your doctor thinks further evaluation is needed, they can order further diagnostic tests such as a throat culture, and send it to the laboratory to be processed within 24-48 hours.
Other diagnostic procedures include mononucleosis (mono testing) and flu testing. These viral infections are pretty common among children and teenagers. If your mono test or flu test is positive, we can prescribe medication and get you feeling better. We also do flu shots to prevent the need for diagnostic tests in the first place!
Urine and Blood Laboratory
If our doctors need more information about the health of your internal organs to assess your condition, they can order a urine or blood test from our in-house lab located at each UrgentMED center. A urine diagnostic test helps check for urinary tract infections, kidney disease, and pregnancy. If you're suffering from back pain, abdominal pain, blood in your urine, painful urination, and other urinary issues, this procedure can be ordered to ensure an accurate diagnosis.
Blood tests help identify certain diseases and conditions like anemia, diabetes, cancer, and HIV/AIDS as well as the function of your heart, thyroid, liver, and kidneys. We offer complete blood count tests, basic metabolic panels, complete metabolic panels, lipid panels, thyroid panels, and more. All the tests can be performed on the same day, without you having to make an appointment first.
Drug Testing
Our urine drug tests help us identify whether someone has been using certain illegal substances. UrgentMED offers fast, convenient, and affordable testing to check for the misuse or abuse of heroin, cocaine, marijuana, morphine, PCP, opiates, methadone, barbiturates, tricyclic antidepressants, methamphetamine, and benzodiazepines. This is commonly used for pre-employment testing.
EKG
Each UrgentMED center is equipped to provide heart screenings via an electrocardiogram as part of sports physical or diagnostic testing. This is a painless and non-invasive assessment that measures the electrical activity of your heart to check for the presence of any issues, like a problematic circuit or thickened muscle. If you've been experiencing symptoms like heart palpitations, dizziness, or shortness of breath, our doctors may order this procedure.
Employment & Pre-Op Covid-19 Testing
We offer Polymerase Chain Reaction (PCR) COVID testing for asymptomatic people. This is most commonly used for pre-operative clearance, employment screening, and return to school/work situations. We provide the following COVID-19 tests:
Antibody Test: A blood sample to detect COVID-19 antibodies; results are available in 24-48 hours
PCR Test:  Nasal swab; results are available within 24-48 hours
Rapid Antigen Test: Nasal swab; results are available within 15-20 minutes
Rapid PCR Test: Nasal swab; results are available within an hour
Visit Your Nearby UrgentMED Center for A Quick, On-site Diagnostic Test
Our on-site diagnostic testing allows our physicians to provide you with the necessary treatment and procedures without waiting weeks for an appointment. We understand how valuable your time is; plus, our goal is to get you back in full health as soon as possible. Click here to learn more about urgent care testing services from UrgentMED.