In today's fast-paced world, staying fit and healthy can be tough. That's why many people are turning to urgent care centers for affordable and prompt medical attention when they need it for non-life-threatening conditions. But what if you don't have insurance? With a growing number of urgent care centers (over 11,150 in the US), it can be overwhelming to choose the right one for you.
The challenge is to pick a clinic that prioritizes not only your physical health but also your convenience by allowing you to pay out of pocket. In this guide, our healthcare providers at UrgentMED will discuss all the important things you should consider when choosing urgent care without insurance or with insurance, so you can be sure that you and your loved ones will receive the best possible care for your unique needs.
Factors to Consider When Selecting an Urgent Care Clinic
Location and Convenience
When you're feeling sick or injured, the last thing you want is to have to travel far to get the care you need. That's why it's important to choose a walk-in clinic that is conveniently located near you. Luckily, UrgentMED has multiple locations throughout the Los Angeles area, so you can easily find the care you need.
Parking is another issue to consider. Looking for a parking spot or having to pay for parking can make things even more stressful when you are already dealing with a health issue. That is why free parking is offered at all of our medical clinics.
Hours of Operation
An ideal health care facility is open outside of regular business hours, including weekends. This way you can get treatment for unexpected health issues when you need it most. Extended availability also means that you can access services such as diagnostic tests, vaccinations, and physical exams without having to take time off work. This allows you to schedule appointments at times that work best for you, so you can take care of yourself or your loved ones without sacrificing other important commitments.
This is why UrgentMED clinics are open every day of the year, from 8 am to 8 pm on weekdays and 9 am to 5 pm on weekends. You can count on us to provide quality medical care whenever you need it, regardless of how late or early in the day it is. This can be especially helpful if you have late work shifts or family obligations, or if you experience a health issue during off-hours.
Range of Services
When you're looking for an urgent care center, it's important to make sure they offer the services you need. You want a health care provider that can take care of a variety of non-life-threatening illnesses and injuries, and can also offer things like check-ups, vaccines, and tests.
UrgentMED offers a wide range of services that can help get you back on your feet. If you have a bad cold and need some medication, our medical professionals can diagnose your symptoms and provide you with the medication you need to start feeling better. Or maybe you sprained your ankle playing basketball; they can examine your ankle, provide you with pain relief, and even take an x-ray if necessary to ensure you don't have a more serious injury.
In addition to treating illnesses and injuries, UrgentMED offers preventive care services, including flu shots and physical exams, to keep you healthy and catch any potential health issues early on. If you need a physical exam or a flu shot, instead of taking time off work to schedule an appointment with your primary care physician, you can visit one of our clinics at a time that works for you.
Health Insurance Coverage
Choosing a medical provider that takes your insurance is important to get the healthcare you need without breaking the bank. Most urgent care clinics, including UrgentMED, accept a wide range of insurance plans, so you don't need to worry about medical bills. Many also take smaller or local insurance providers to serve more patients. You can check to see whether your insurance plan is accepted by an urgent care center by checking their website or calling their office.
At UrgentMED, we take many insurance plans, such as Blue Cross Blue Shield, United Healthcare, Aetna and Cigna. For those without insurance, we also offer self-pay options.
Please keep in mind that insurance coverage can vary depending on your specific plan and the services you need. Some plans might cover check-ups and vaccines, while others only cover treatment for illnesses and injuries. You might need to pay a co-pay or meet a deductible before your insurance coverage starts. It's a good idea to review your insurance plan details to understand what services are covered and any co-pays or deductibles.
Medical Staff Expertise
When you go to a healthcare facility, you want to feel comfortable with the medical staff who will be taking care of you. You want to choose a place that has skilled and well-trained professionals who can help you with a wide range of health issues. The ideal urgent care team should include doctors, nurse practitioners, physician assistants, radiology technicians, registered nurses, and phlebotomists, among others.
In addition to getting the right medical treatment, you should also feel supported during your visit. Many patients are nervous going to the doctor, so it's important to choose a place where the staff is friendly and makes you feel at ease.
Wait Times
Waiting for care when you're not feeling well can be frustrating. You want to feel better as soon as possible, and sitting around in a waiting room doesn't help. According to a 2022 report by Merritt Hawkins, it can take up to 26 days for a new patient to get an appointment with a primary care doctor in the US.
But at urgent care centers, wait times are usually short. Depending on the location, time of day, and number of patients, you may only need to wait a few minutes to an hour to see a doctor. Some urgent care facilities also let you check in online or schedule an appointment to save time. Shorter wait times not only reduce stress but also help with faster diagnosis and treatment for certain medical conditions.
On-Site Facilities
Having access to an on-site, fully-equipped laboratory and medical supplies can make your healthcare experience more convenient. An on-site lab means that physicians can quickly and accurately diagnose various conditions, especially when timely treatment is crucial. Lab tests can be performed on-site and the results are often available in minutes, so you can get the care you need as soon as possible.
It's also convenient when there is a dispensary in the same building. After seeing a doctor and getting a prescription, you can pick up your medicine without needing to make a separate visit to a pharmacy. UrgentMED is a one-stop shop for health care services, which saves time and reduces stress.
Patient Reviews
It goes without saying that any health care provider you choose should have a good reputation and positive patient reviews. When browsing for urgent care clinics, check their Google, Yelp, and social media pages to see what patients are saying about them.
Patients often share their experiences, explaining how long they had to wait, how professional the staff were, how well they communicated, and how effective the treatment was. Reading these reviews can give you a good idea about the quality of care available at that center.
Patient Comfort and Facility Cleanliness
A well-maintained and welcoming clinic shows that the staff care about giving quality care, which can help reduce anxiety for patients. To make sure that you're comfortable during your urgent care visit, observe the waiting area, examination rooms, and restrooms. A clean and tidy waiting area with comfy chairs and good lighting can help make you feel at ease.
When you go into an exam room, it should be very clean, well-organized, and have all the necessary equipment and supplies. This indicates that the center is taking patient safety seriously and is following proper sanitation procedures to keep you safe. If the walk-in center prioritizes cleanliness and comfort, it's more likely that you will have a positive healthcare experience and feel well taken care of.
Telemedicine Options
In today's digital world, telemedicine can make healthcare more convenient and flexible for patients. Some urgent care centers, like UrgentMED, offer virtual consultations for minor health concerns. This means you can talk to a healthcare professional without having to go to the clinic in person. It's a helpful option if you prefer to stay at home, or if you have concerns about going out in public. This way you can get the advice you need without having to leave your home.
Communication and Follow-Up
When you visit a healthcare provider, you want to choose one that will communicate with you in a way that makes sense to you. You want the staff to explain your condition, how they will treat it, and any medicine they might give you in a way that is easy to understand. This will help you feel more confident about your healthcare and be able to take better care of yourself.
At UrgentMED, our multilingual staff is committed to helping patients understand their condition and what they need to do to get better. We also care about your progress, so our staff will often check in with you after an average urgent care visit to see how you're doing. Our goal is to make sure you feel supported every step of the way.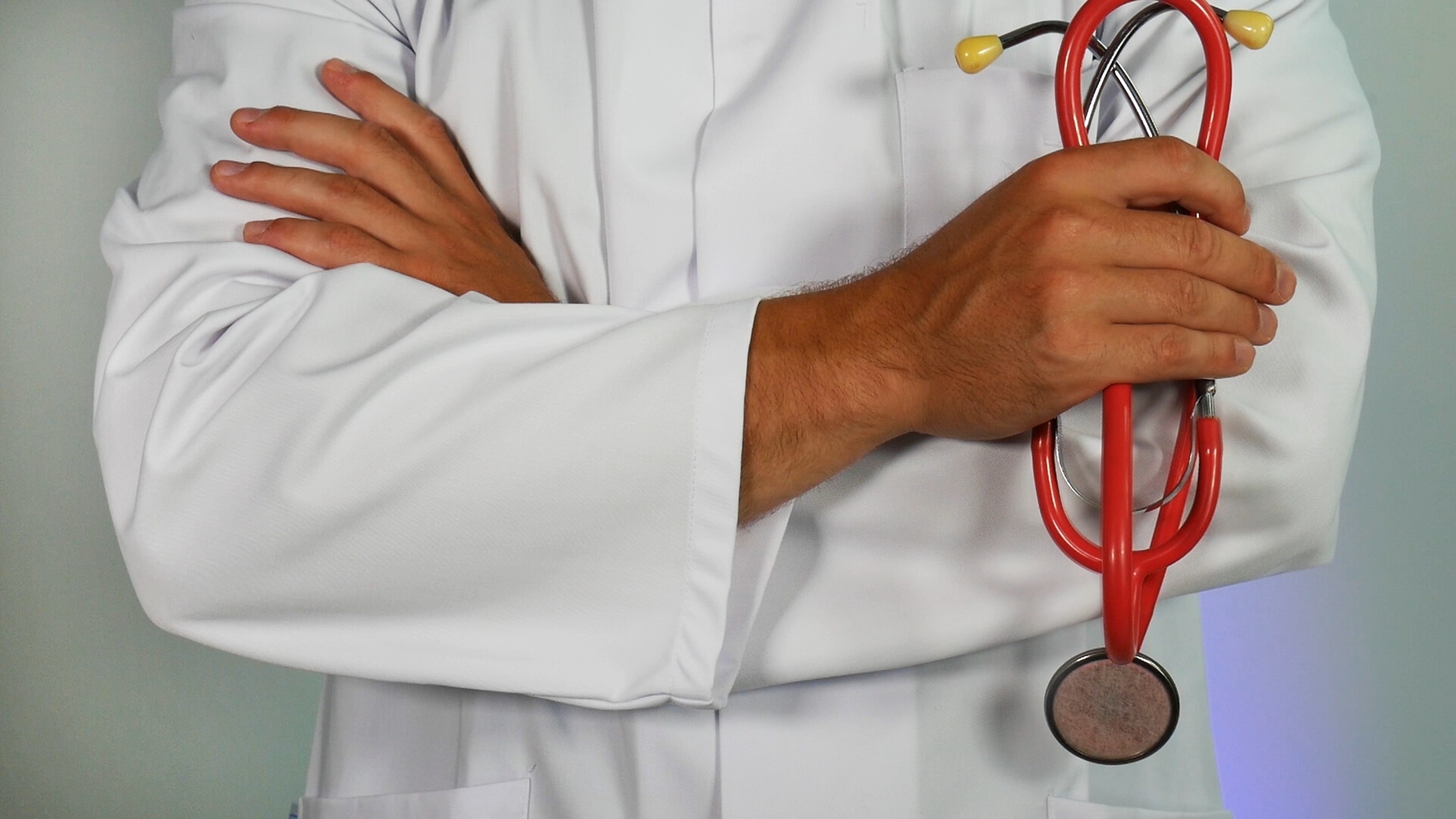 Trust UrgentMED to Get You Back on Your Feet Quickly
When it comes to choosing the right urgent medical care clinic for your needs, UrgentMED checks all the boxes.  We have many locations throughout Southern California, so you can easily find one that's close to you. Our extended hours mean that you can get the care you need at a time that works for you, even if it's after work or on weekends.
You don't have to go to an emergency room and spend thousands of dollars for a minor health issue. We are here to help you recover from non-life-threatening injuries and illnesses as quickly as possible. Don't let a minor health issue get in the way — come to UrgentMED and let us take care of you. For any questions or concerns about medical costs, available treatments, or self-pay rates, get in touch with us today.
---